Some cool plastic prototype images:
BrickArms Overmolded Shotgun Shells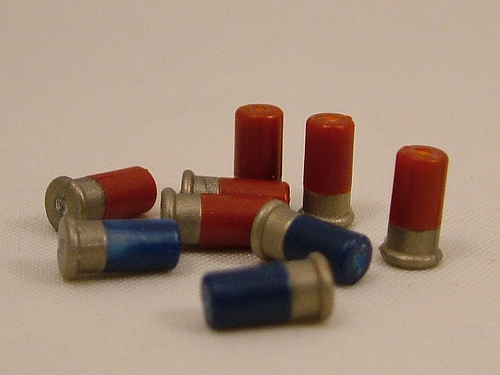 Image by enigmabadger
A close-up of a few of the overmolded Shotgun Shells Will recently unveiled! I'll have a few at Brickworld to show everyone. No, they will not be for sale, and at this time, it's a project still in development, so I really can't comment on if/when they would ever be mass produced.
Just another way Will continues to explore the possibilities of minifig accessories!
EDIT: And no, this is NOT the surprise in the mystery briefcases. That surprise I am saving for the convention! 😉
Bruce Lee with BrickArms Nunchucks Prototype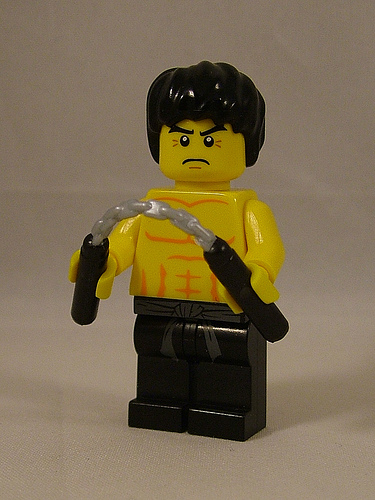 Image by enigmabadger
The man, the myth, the legend: Lee Xiao Long ("Little Dragon Lee").
And for those of you of the "Chuck Norris Rules" school: www.youtube.com/watch?v=CfGiIg8kHbw